so. 2 babies with fevers. and sore throats. and sore ears.
boo.
but. this affords me some extra time to blog today.
fevers & movies. they go hand in hand. :)
FINALLY
a peak into our bedroom.
the stripping of the wallpaper and painting went very, very quickly.
i used behr paint/primer in one which i LOVEd.
gray color= porpoise, and yellow=chickadee. that just sounds happy, right?
hmmm. and i used some porch/floor paint in some color of white for the floor. :)
it was the acquiring of my bedding
and the making of my curtains that took more like.
forever
. :)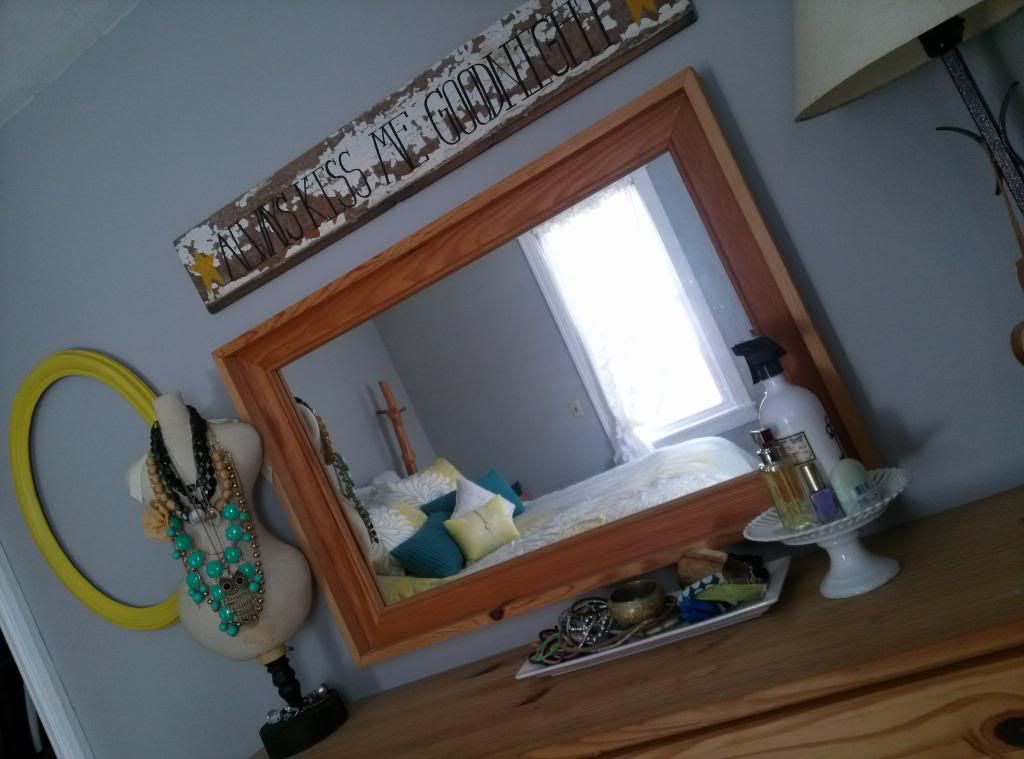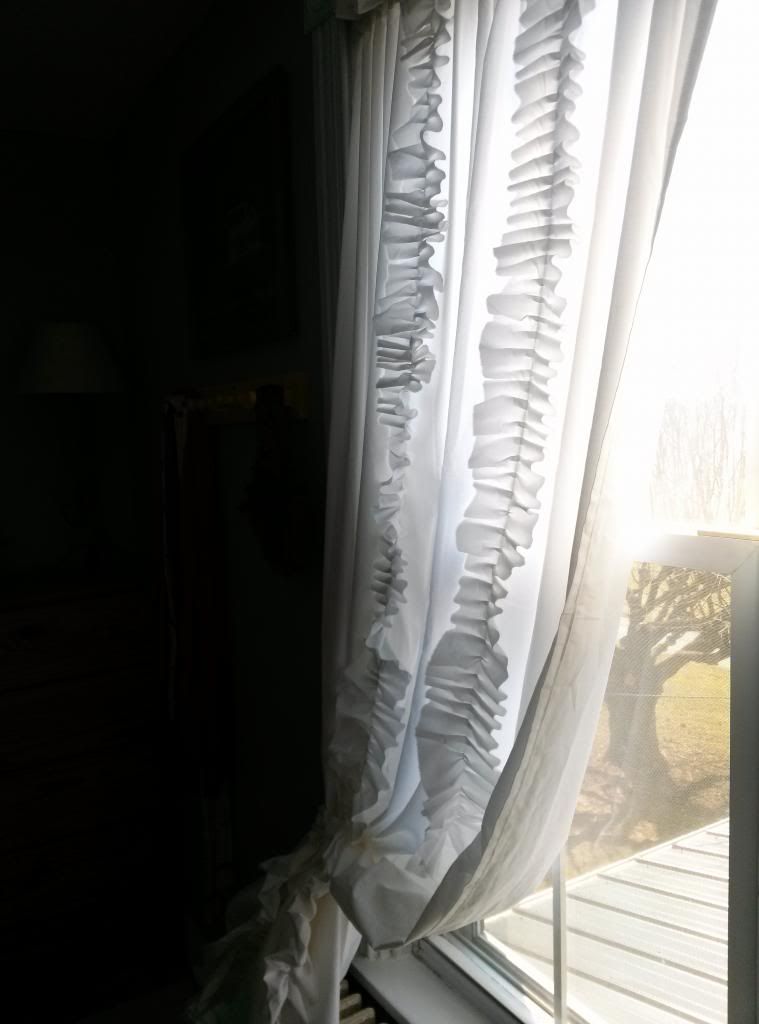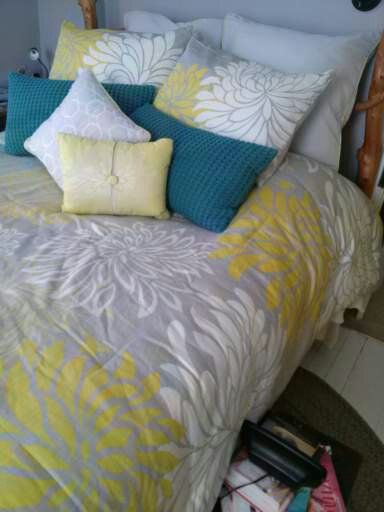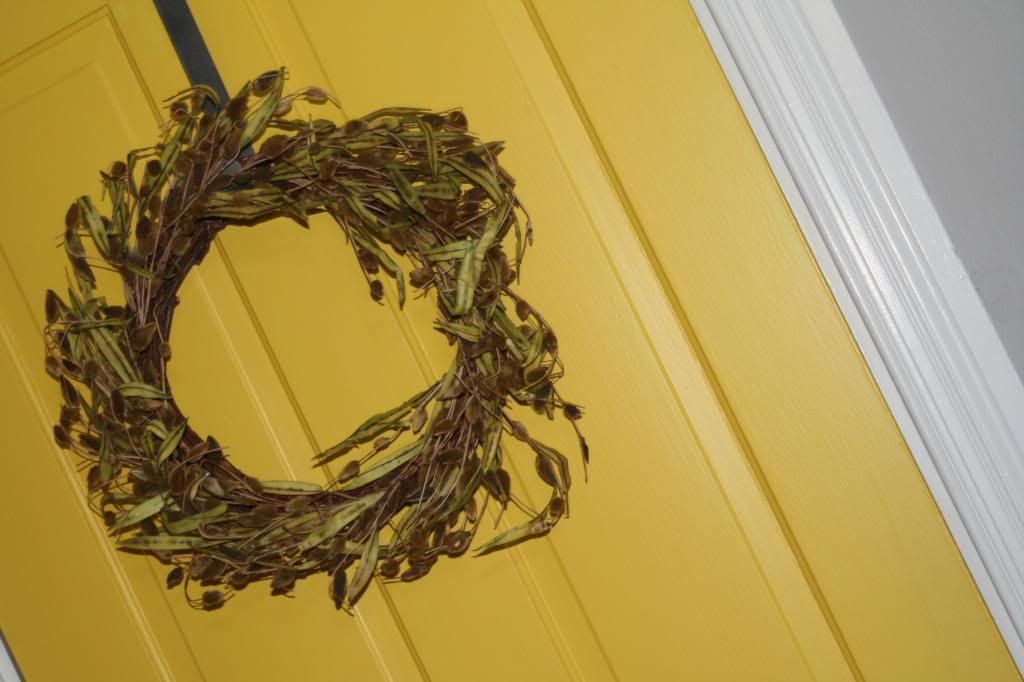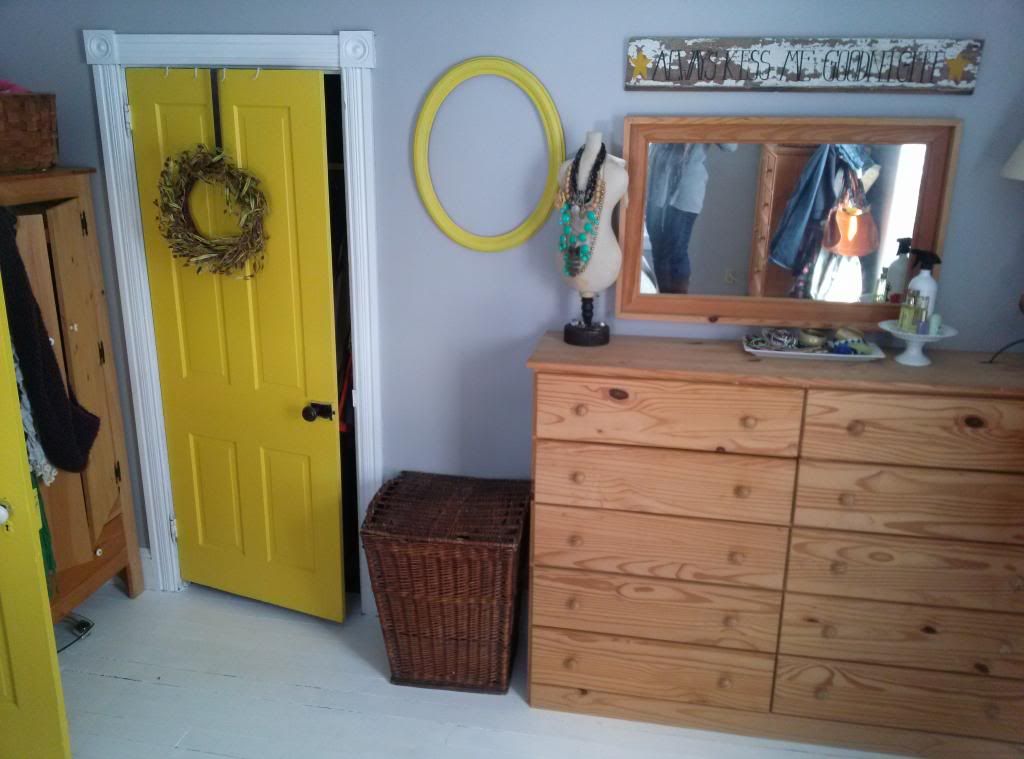 i made the curtains out of simple white flat sheets from target.
my tutorial came from
here.
may i remind you that i am a self taught sewer.
and though my husband was getting frustrated at how long it was taking me,
i must say, the making of the curtains went very quickly...and almost seamlessly.
(minus my sewing maching ruffler foot breaking. ugh.
that was like the greatest invention ever if you are making ruffles...i need to take it back and
see if i can get a new one...needless to say, i had to do them the more time consuming way...)
the problem is that domestic engineers are not afforded huge chunks of time to sit and sew.
and measure.
and pin.
so. it seemed like my little sewing station was "messing up" the basement for some time.
which it was. but i was not about to clean it up. to get it right back out again.
:)
plus i was helping the kids make their valentines.
matt was wondering why i don't just buy a pack at the store.
"because we just don't do it that way",
was my reply.
:)
i am now working on some pictures and canvases to put above our bed...
and catch up on the laundry and deskwork i have neglected the past few days.
update: i have been swallowed by a germ fest.
my 2 eldest came home to join my youngest and middle...4 children sick.
eeeekkkkk. save me...