1 sick kid home yesterday.
she is better, and hopped into school today.
2 more home today.
these are the older, more whiney ones. lol. :)
so. i mentioned i was "filling" some orders the other week.
so i thought i would post some pics of baby things i embellish, and make.
believe me. :)
that being said, these items are never exactly alike.
each unique.
and while i dream of some day opening a little etsy shop of fun stuff.
(and maybe there never will be a right time, i am not sure.)
i want to do it "right", if i do it,
and i definately can't do it "right" just now...
so...i continue to dream. :)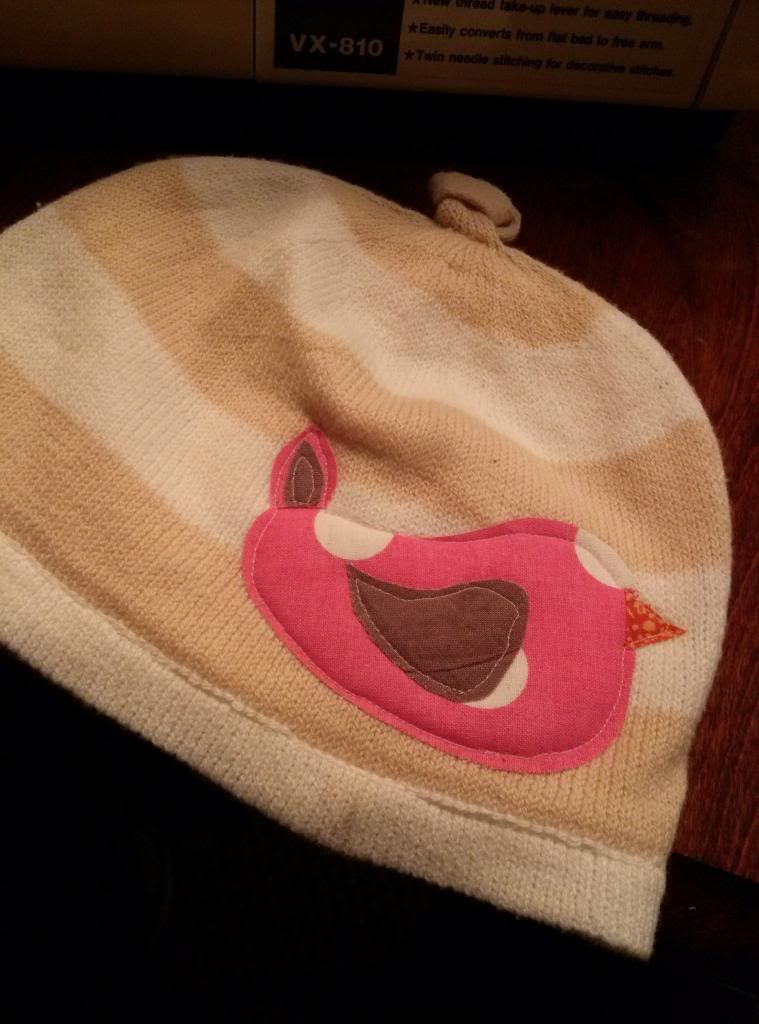 (this hat had been in my gift drawer for some time...it happened to be karolina's size...
so...now we have a new birdie hat) :)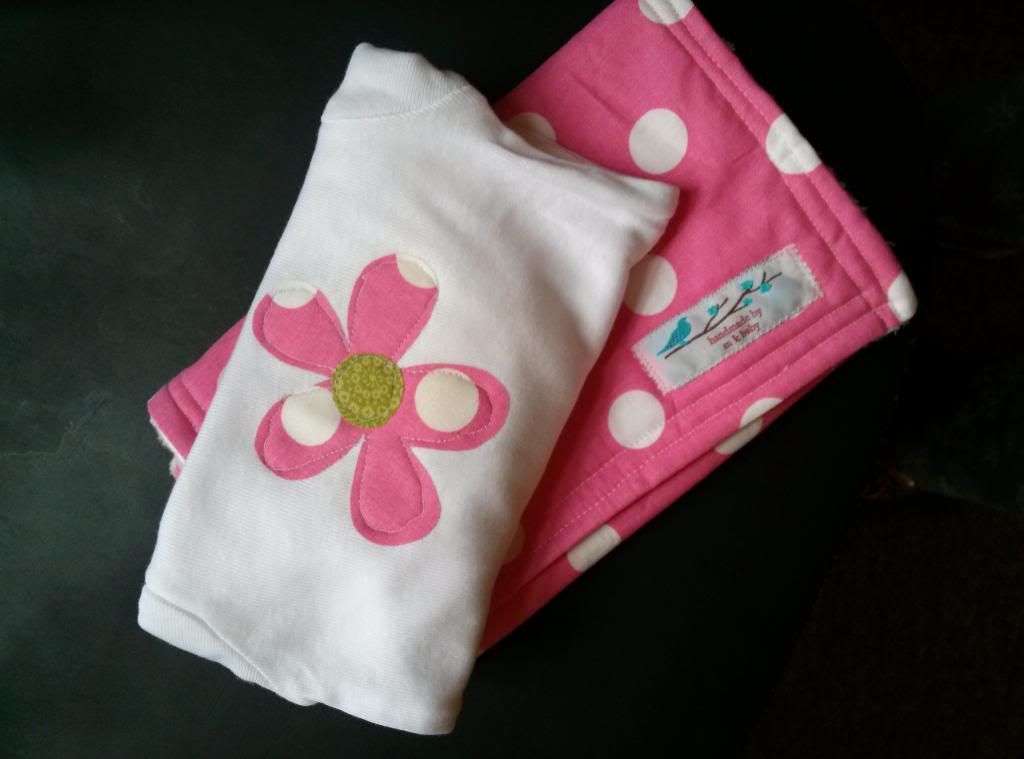 (a onesie and matching burp cloth)




i also started making some bracelets i found on pinterest of course. i love.love.love them...

they are reversible...nothing but fun. and casual. nothing dressy about them. :)



more of what's been keeping me busy.
i hope to post tomorrow my Valentine wishes,
and post some pictures of our Valentine decored home...
**********************************************
campbell was the peanut home sick yesterday.
she told me, "i am really going to miss you when you are in chile."
eeeekkkk. sadness for mommy to hear.
(did you hear i am going to try surfing while i am there?
haaaa. haaaa. haaa.
however, surfing is big at the beaches in chile,
while skiing is big in the mounains...
which we might be spending some time in...although no skiing. :)
will just be starting into their winter season,
which is 70 degree temps in the day, and colder nights...)
hmmm. crap?, criticism? judgement?
from people about leaving my kids for 10 days.
which is totally fine. well. maybe not totally fine.
but i am trying not to get offended. :)
i guess it's hard for me to do,
so then when i feel judged about it, it feels *way* more harder.
does that even make sense?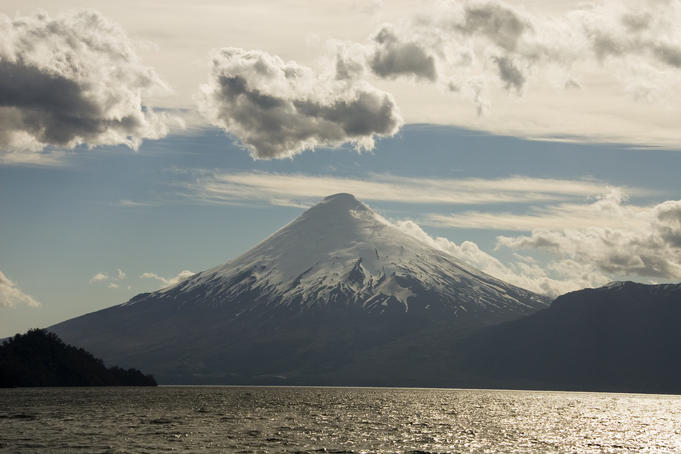 i am trying to pep talk myself into it.
let's face it, in a house full of five kids, he isn't always my top priority.
i try really, really hard, for him *to be*, but it just doesn't work out all the time.
he might say, most of the time, but i hope not. :)
he craves time away with me, being in places he loves.
and this is one of those places.
2. a part of matt's heart is in chile.
this will be his fourth trip there...
and it has been talked about for years, that wives would go this time.
it will be hard...our friend glenda, will not be there with her husband bill...
(she was the one in a bike accident this summer, and died in sept.)
and we had talked about this trip together. boo.
all that to say...i can't wait to see and experience what matt fell in love with there.
3. i love for my kids to see matt and i go away together. alone.
but i pray that the Lord would stir in our hearts as a married couple of almost 13 years,
and as parents to our children...
as i go, and spend time with chilean children...
what do my kids need to learn? what can i do better in america?
4. we dream of going on mission trips with our children. someday.
there is something that will mold them. when they see poverty.
and see the genuine happiness that "things" don't get you. that "money" can't buy...
we long to serve the Lord in that capacity with our kids.
5. These children were a blessing to me. to us. from God.
he will sustain them, and take care of them, as he takes care of me, and us.
my faith is in the Lord. and his provision for my family.
thanks for letting me get that off my chest.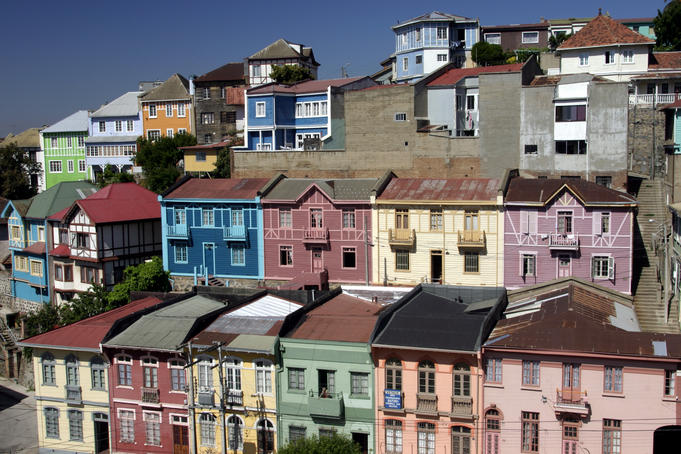 i am praying for traveling safety and mercies,
for good health for our children, their babysitter, and our team,
for my children to not miss a beat...that it's helpful for them to stay in their routine...
that their routine would distract them from missing their mommy and daddy...,
(salt harvesting)
please join me in praying for our trip.
i am missing my cousin's wedding, and another cousin's baby shower...
you know weddings and babies are 2 of my most favorite things ~eva~. :)
pray that i wouldn't get homesick for my babies. :)
that my heart would be present, where it needs to be present...
and pray for anything else the Lord would bring to your mind...
well wishes, to you and yours...