so the welcome end to buck season has come to pennsylvania.
:)
[i don't mind that matt hunts, but i am not a big venison lover, so...i am never disappointed if he
doesn't fill the freezer with venison, especially since it is always filled with our high
quality, home grown beef and organic chicken. :) ]
kaden has been rising *early* to hunt with matt for the past couple weeks.
i mean at 5 a.m. getting us up and at 'em.
(who am i kidding. i roll over, and go back to sleep most mornings.)
matt has been very patient with him in the woods.
kaden does not usually sit still, unless he is watching t.v.
i wish i could somehow see them out there in the dark, waiting for the *big one* to walk by.
matt was hunting with another matt friday, and they both got deer.

this is no surprise, as how we were hosting our sunday school christmas party at 6 p.m.
and in drove these 2 guys at 6 p.m. :)
i am learning not to get uptight.
i do this entertaining thing on my own. up until the.very.last.minute.
and then matt contributes in mighty ways. :)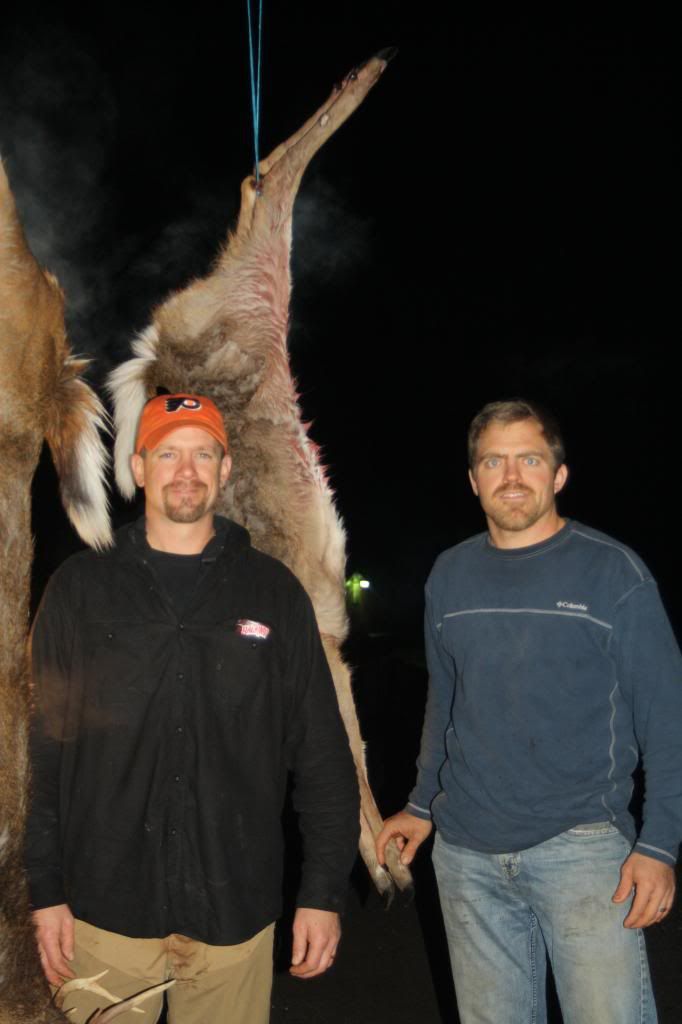 my matt was being a bit "choosey" all season...waiting for a big, beautiful buck.
graciously passing up some smaller ones, to wait it out. :)

he tells me this was a mercy kill.
this deer had apparently been wounded earlier in the season, and i quote.
"he came to the creek, and couldn't jump it, so i had to put him out of his misery. that is no way to live."

maybe compassion is sneaking into his heart after all.
i will take it. :)

and the other matt, well. i think he was just gun happy. he shot a tiny, itty deer.
poor thing. :)

doe season continues. matt typically does not shoot doe, but will continue to hunt with kaden
to see if maybe he can't shoot one.
kaden would be over-the-top thrilled if that would happen. :)
here's to more time on pinterest, scoping out delcious venison recipes.
it always works out for me. :)