we are not big amusement park people.
we don't take our kids to dutch wonderland *much*
(unless we use our library free tickets from summer reading...)
nor have they ever been to hershey park (unless they were invited by friends)...
so back in november when i got free tickets to dutch wonderland for
their winter wonderland, we were all pretty excited...minus matt, i mean. :)
we used our free tickets on friday night.
it was really cold. but fun.
calli was freezing.
you see. she "forgot" her coat. and well.
i asked kaycee to make sure everyone
a) went potty. check.
b) had hats. check.
c) had gloves. check.
and d) had coats. apparently NO CHECK.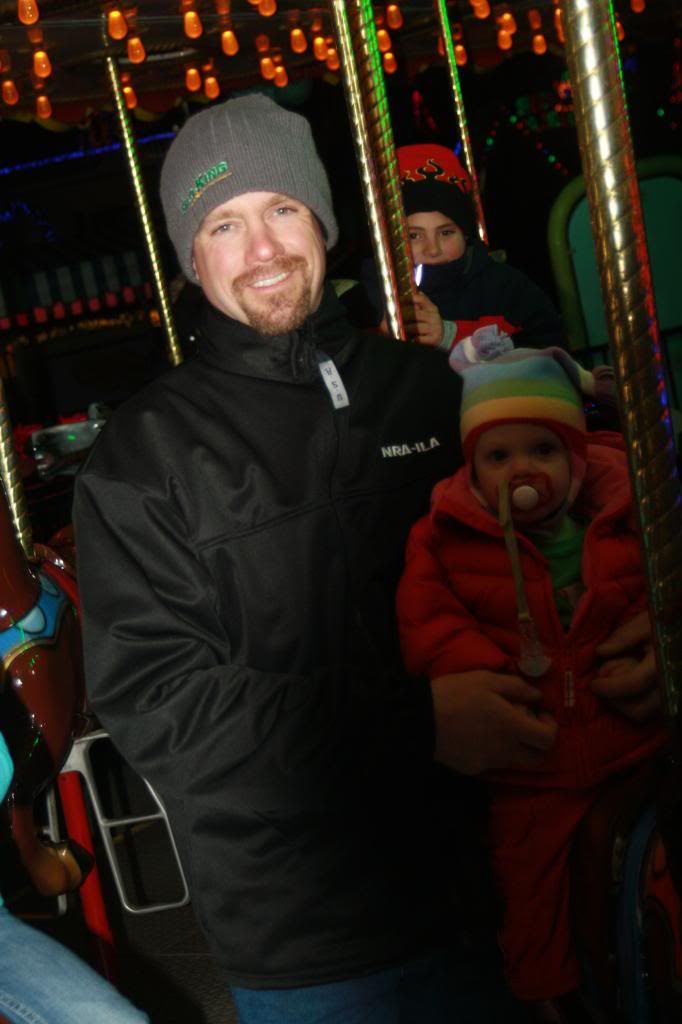 you all wonder how i do everything.
MY FOUR YEAR OLD DID NOT WEAR A COAT IN THIRTY DEGREE WEATHER TO RIDE
RIDES AND LOOK AT CHRISTMAS LIGHTS OUTSIDE.
mother of the year award for 2012.
check. i got it covered.
:)
we went and ate at applebee's instead.
will go back to doing my kids coat checks again, no worries.
just trying to skip out on a job. :)