kaycee agnes turned 8 today.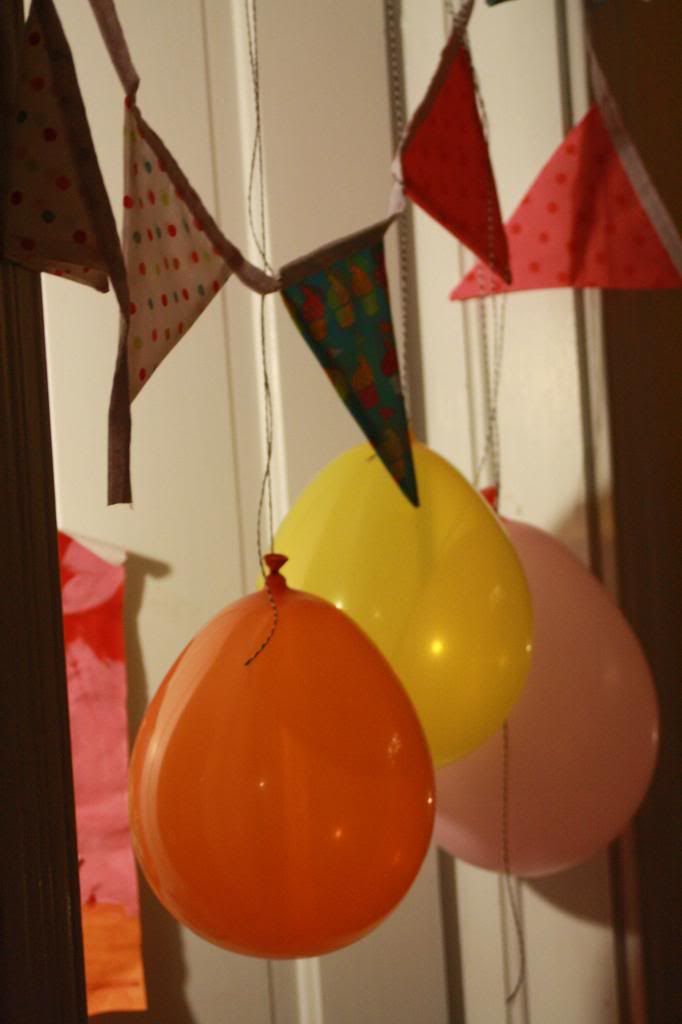 (i was up past midnight last night, cleaning up from a family dinner we hosted, so i hung some balloons in kaycee's doorway. i also blew up a bunch and scattered them on her bedroom floor. it was so cute. as i was hanging these up,
kaycee woke up, looked at her floor covered in balloons, as i dodged out of view, she smiled, and closed her eyes again, and went back to sleep. it was such a precious sight. :) ) made the extra effort on my part, worth every minute...
she is a delight.
a very sensitive ray of sunshine in our family.
she loves to read. she loves her american girl dolls.
she is a caring, nurturing sister
(most of the time).
enjoys playing school, and dolls, and house with her sisters A LOT.
she usually does not question me, when i ask her to do something.
it gets done.
(except piano practicing). :)
learning has come easy for her thus far. she excels in school.
she is shy and quiet and keeps to herself in social situations.
we are working on that, but is much, much like her mommy was at this age. :)
she loves to sew, and do crafts, and color and paint.
she is very gifted in drawing and painting and such.
here's a glimpse of kaycee agnes.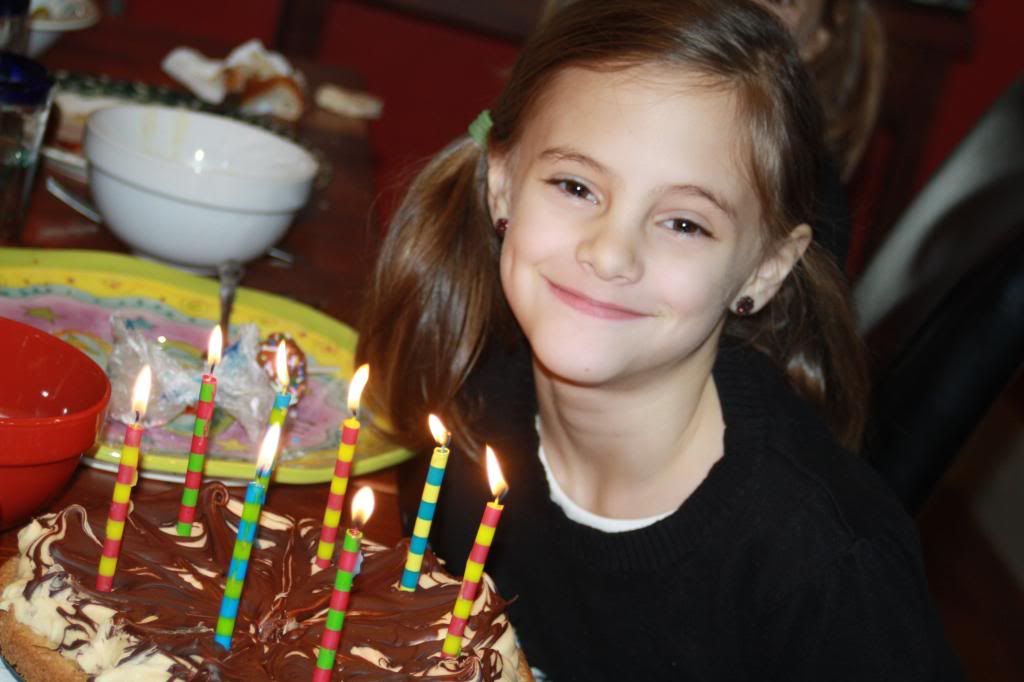 we enjoyed having mam-maw and pap-paw Buckwalter here for lunch.
we hosted the extended Buckwalter family Christmas last night.
i think there was 42 people here.
chaos. check.
fun. check.
memories. check.
all that to say we had some leftovers to share for kaycee's big day...