because i have one for you.
a real. live. sob story.
i have had a sore throat for a couple weeks now.
it came and went.
and now it's back again.
i was sure i had strep.
i don't.
i don't know how i don't, but that's another story. :)
so i loaded calli and karolina in the car, from picking them up at my mother in laws,
and we were going to run to a greenhouse to get some more
berries and greens for an arrangement i needed to do for church,
and low and behold i was driving too fast,
and got caught.
eeeekkkkk.
i don't drive fast, in comparison to my husband, i mean.
when i drive fast, it is setting the cruise to 10 mph OVER the speed limit.
that's what i do. on route 30 to exton. really.
so. when he told me i was doing 70. in a 45. i swallowed hard.
(and i did not cry for the record...that is cheating. :) )
not because i was doing 70 because i was doing 64. :)
i looked as soon as i saw him tucked into the trees.
but still. it's too fast, and i can't even believe i was driving THAT fast.
i don't really think any section of route 41 should be a posted 45 mph speed limit anyway.
this same section of route 41 that i have driven everyday of my life for the last hmmm.
17 years of my life.
besides i think i could count on my fingers how many cars actually drive 45 mph on this highway on
any given day.
can you hear me?
sob. sob. sob.
i don't feel good. i just came from the doctor's.
i need to finish an arrangement at church. i need to take calli to speech. i don't have time for this.
sob. sob. sob.
and of course the good part of the story is that my husband is encouraging me to
plead before the judge to reduce my points.
agggghhhhhhh. gives me a belly ache.
i don't think i am going too. :) but i didn't tell him that yet.
i can't even tell you the last time i had a ticket was...a very, very long time ago...
which tells me maybe it will be a very long time again, so 4 points won't matter much.
right?
that is the end of my sob story.
thank you for your compassion. :)
i have a long list of
to do's
today, before i am ready to host another *christmas* party tonight.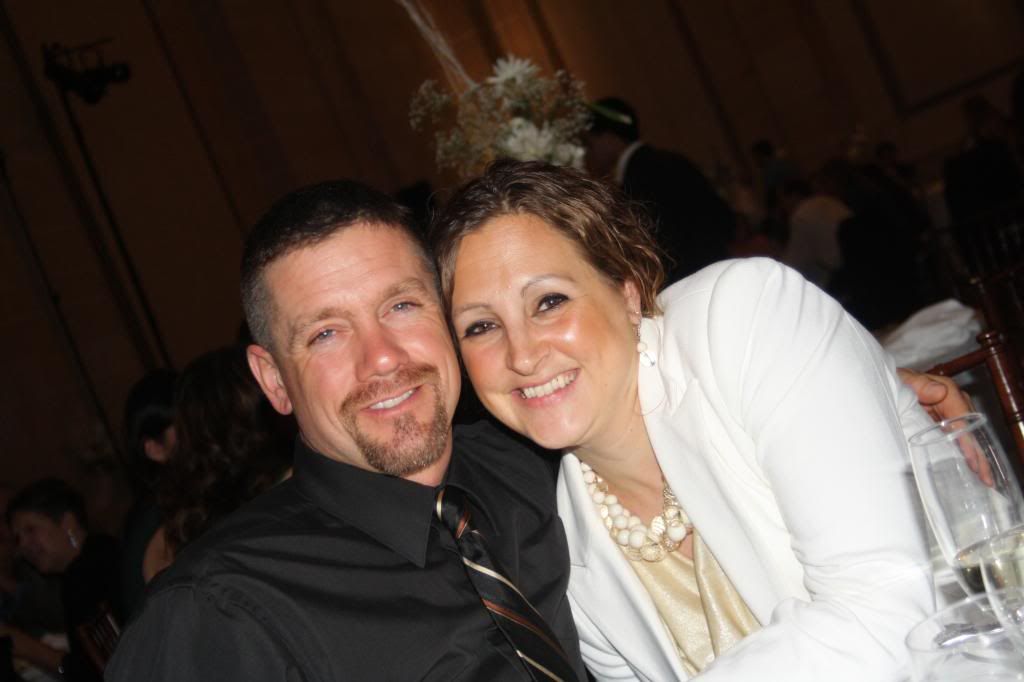 (from alli and matt's wedding)
and will share my house *christmas-fied* later.
i love christmas.
even with a $171. ticket and 4 points.
ugh. :)