Matt and I joined 9 others on an IMPACT construction team mission trip to chile.
we left our home on friday, 3/1 at 3 p.m. headed to Philadelphia International.
once our bags were checked, we found out that our flight from miami, to santiago,
had been delayed from 11:15 p.m. that night, to 7 a.m. the next morning.
matt, who was one of the organizers of the trip, stood in line at the rebooking desk from
9:30 p.m. until midnight.
they had one lady working the desk, most of the time, to service the whole flight.
while he stood in line, we tried not to get cranky, and tried to find a hotel room.
no. such. luck.
it is spring break in miami. :(
at midnight, we were able to get the last 2 rooms the airport hotel had available.
we got some food vouchers for lunch and breakfast as well.
we had a quick dinner at subway at midnight,
and fit 11 people into 2 rooms.
i think i might have gotton 2 hours sleep that night, on the floor.
matt's dad snores
REALLY
loudly...my prayer for the night had been,
"Lord, please just let me fall asleep before Aldie."
no.such.luck.
love you poppy. :) moppy slept with earplugs. :)
hopped in the shower at 4:15 a.m. and out the door at 4:30 a.m.
to head back to the airport,
to board our long flight, which would now be during the day, vs. thru the night. :(
schedule was:
7 a.m. devotions and breakfast to follow.
8:45 a.m. leave for the jobsite.
1 p.m. lunchtime on the jobsite.
4:30-5:30 p.m. pack up/leave the jobsite.
7 p.m. dinner where we were staying.
freetime.
Sunday night we attended a church service at a Cornerstone Church.



we traveled about 45 minutes each morning from Pichilemu, Chile...
home of the YWAM base,
into the mountains of Espillio, Chile to construct
a "community center".
the building will be used for a church,
and community center of sorts...will also have 4 bedrooms.





this is the home beside our job site...
it is a newer home. their first home was destroyed in the earthquake 2 years ago.
(we were able to walk down and see her old home...have lots of pictures).
they didn't often accept help in the kitchen, but this day they did.
these women prepared our lunchtime meal each day.
(we had soups, lots of tomato salad, which is fresh tomatoes and onions, in some kind of vinegar/sugar juice,
always coke, or sprite, chicken- freshly killed from the back yard, and/or pasta...soup had lots of veggies and always beans too.) food was always good. *
we ate at tables under the tarp each day.
there were several piles of lumber, that the ladies carried from here,
over to the jobsite...

our evening meals were where we were staying.
we ate lots and lots of good bread, at every meal.
sandwiches were our usual dinner, sometimes with a good pie.
their pie crust was more like a cookie tart. um. yum. :)

our hostess was so sweet. Cecelia, and Denillo.
and they had a 6 year old daughter, Paula, and a 9 year old daughter, Daniella.
They were dear. I loved on them a little extra. :)
somehow i have no pictures with them. :(
this is the cabana were matt an i stayed. it was only a couple years old. very nice and clean...
a small kitchen area, microwave, flat screen t.v., table and chairs, bed, and bathroom.
showers were sometimes ice cold. my only complaint. :)
then there was the view from our cabana...
the owners also ran/operated their own sawmill...that is wood drying on the racks...
off in the distance is the ocean...this is the only picture i took, unfortunately on a cloudy day,
but on a clear day you could see the ocean well...and we could hear the waves
like they were right next door.
oh man. the guys worked so hard. trusses and all. drawing pictures, trying to communicate with a different metric system. they did so well, and most of the time with a happy heart. this man above, wanted to help in the worst way, which meant he sometimes got in the way...and lots of times, he was in my way. :( when i wasn't sunning myself, i mean. :) i don't have any finished pictures of the house, just yet...but it's up...roofing finished, and siding almost complete. ready for the winter....i told you they worked hard. :)
the ladies, and aldie, did go to visit a rural school...there were 7 students ranging in age from kindergarten thru 6th grade...then once you hit 7th grade, the children move to Pichilemu, where we were staying, and go to school there, and live there...only seeing their parents on the weekends. can you imagine? that's so little, to be on your own. :( it was their first week of school...they are just starting their fall/winter season, so that was a bit strange for me to think about. :)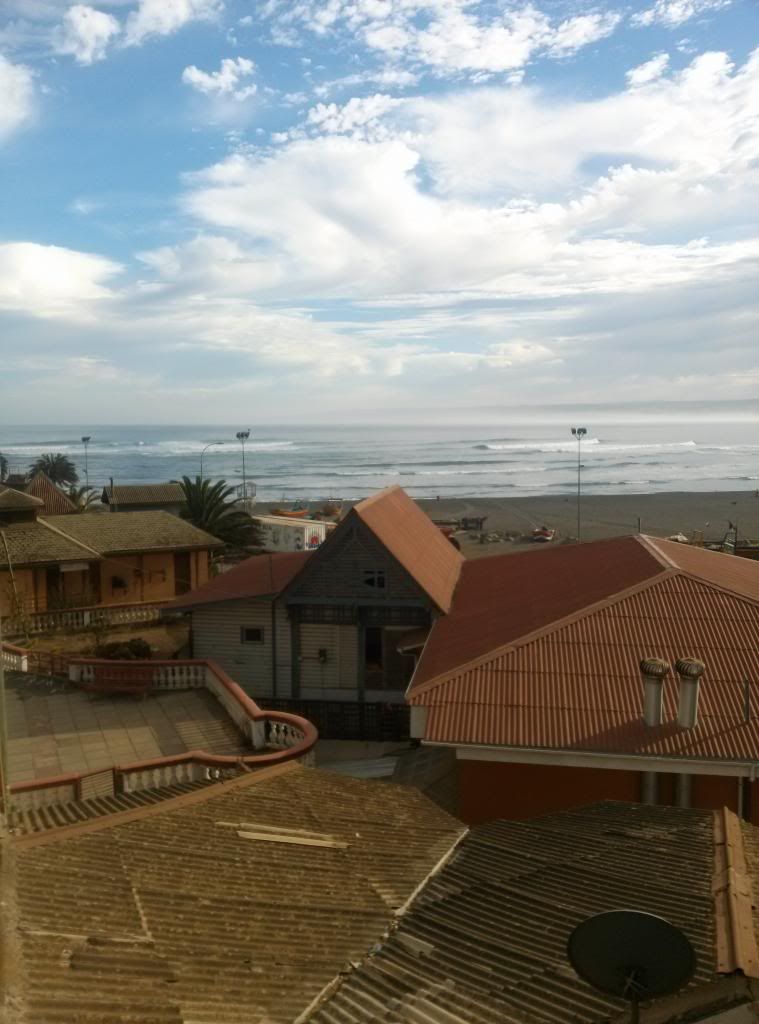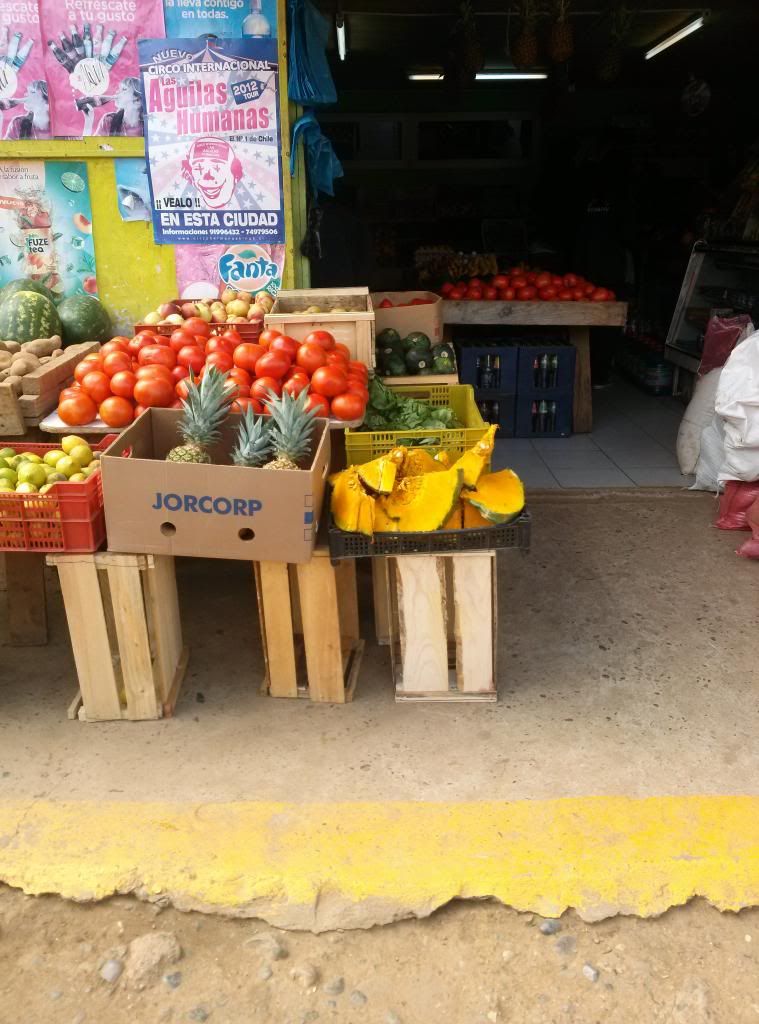 friday the ladies took the day off to sightsee...the men were on the roof, so there really wasn't much for us to do...a day full of fun and adventure...the market. lots of yummy fruit. and that squash. we did have squash and potato soup one day. it was pretty good.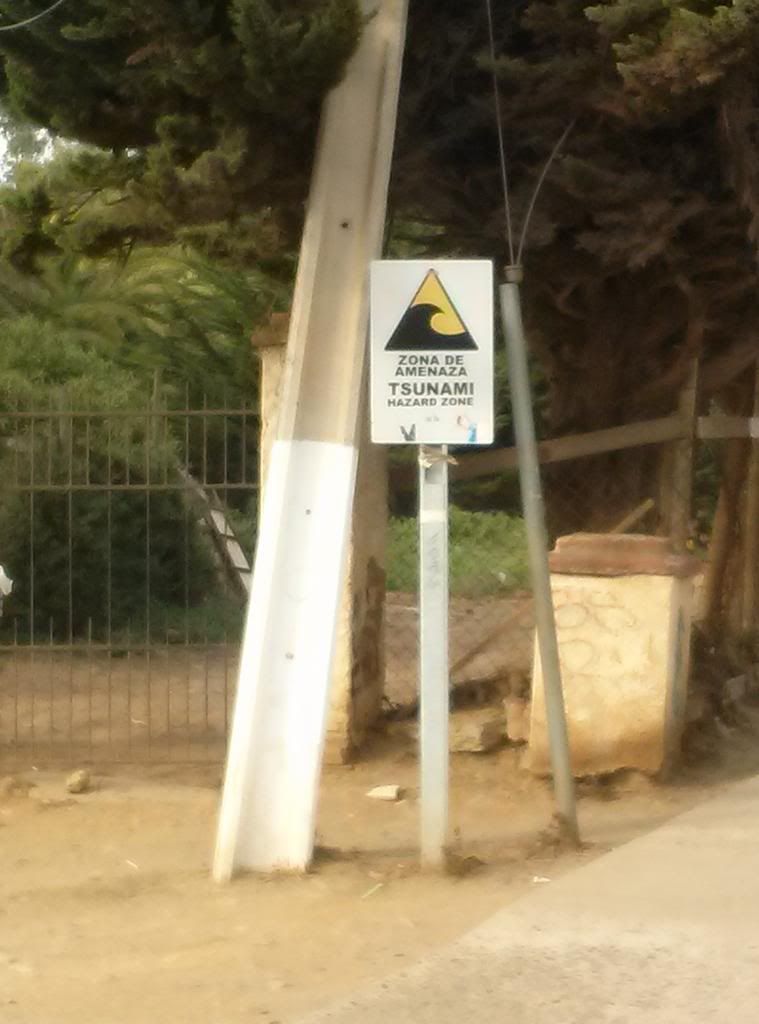 many, many people evacuated to the mountains...where we were working, 2 years ago, when chile experienced that 8.8 earthquake, that rocked their towns to the core...running from the tsunami that followed. i can't even imagine a wave so big...and these waves here were so HUGE...so much bigger than anything i have ever seen on the east coast, or west coast for that matter. just HUGE.
Pichilemu is known for it's great surfing...the town is filled with cabana's people rent...it is packed out all summer long...a big tourist beachy town.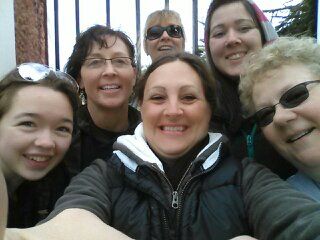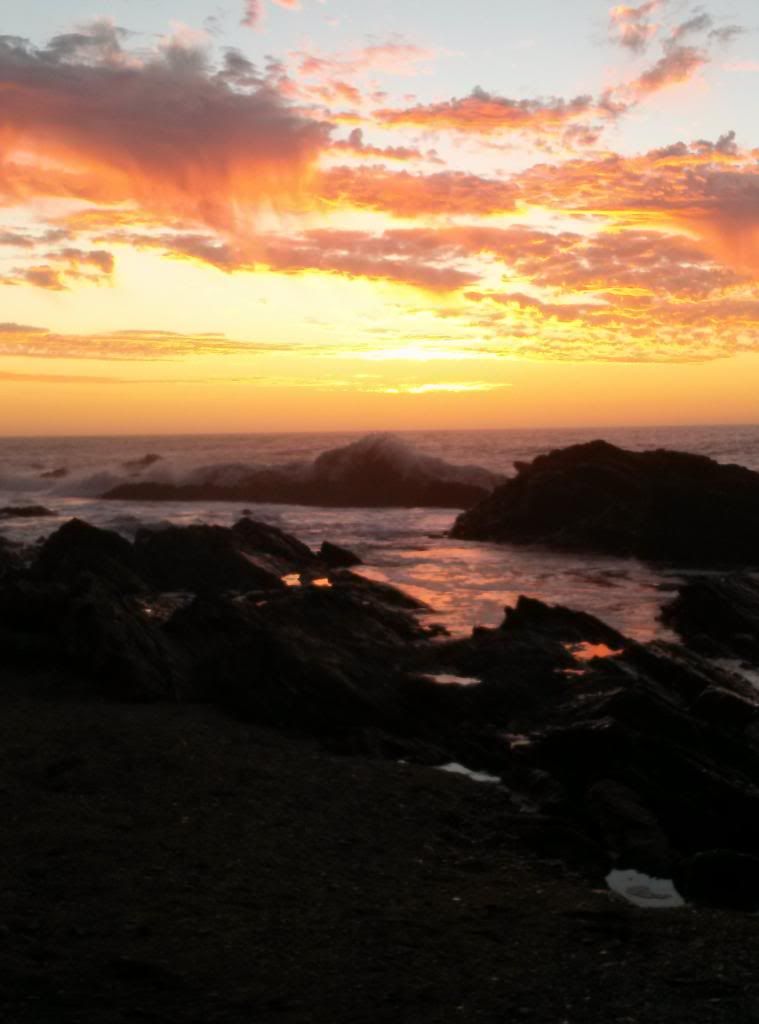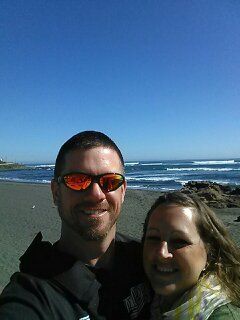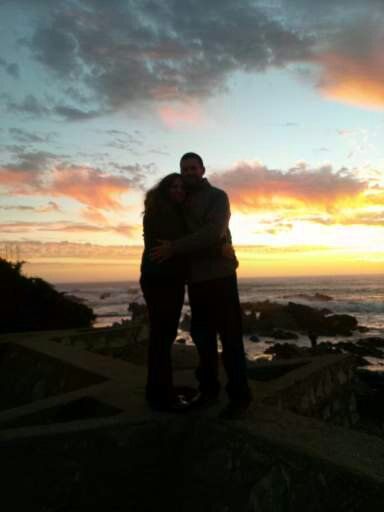 thanks again for all your prayers. it's been a week full of adjustment already. kids are grinding back to having parents again, and responsibilities. :) i didn't get much done today, karolina screams whenever i put her down. now i know what the babysitter meant when she said, "they were pretty spoiled, hope your week goes okay." got it. :) it was a fabulous week, not one that i will soon forget. there is something about going to another culture that you can't get in any other way...i treasure the time we had there, as a team, and as husband and wife...here's to being open to what God puts on your heart...even if it seems impossible. xoxo.