you got it.
we got peeps. chicks. chickens. whatever you want to call them.
just in time for easter.
yippee.
can anyone hear the sarcasm in my voice?
:)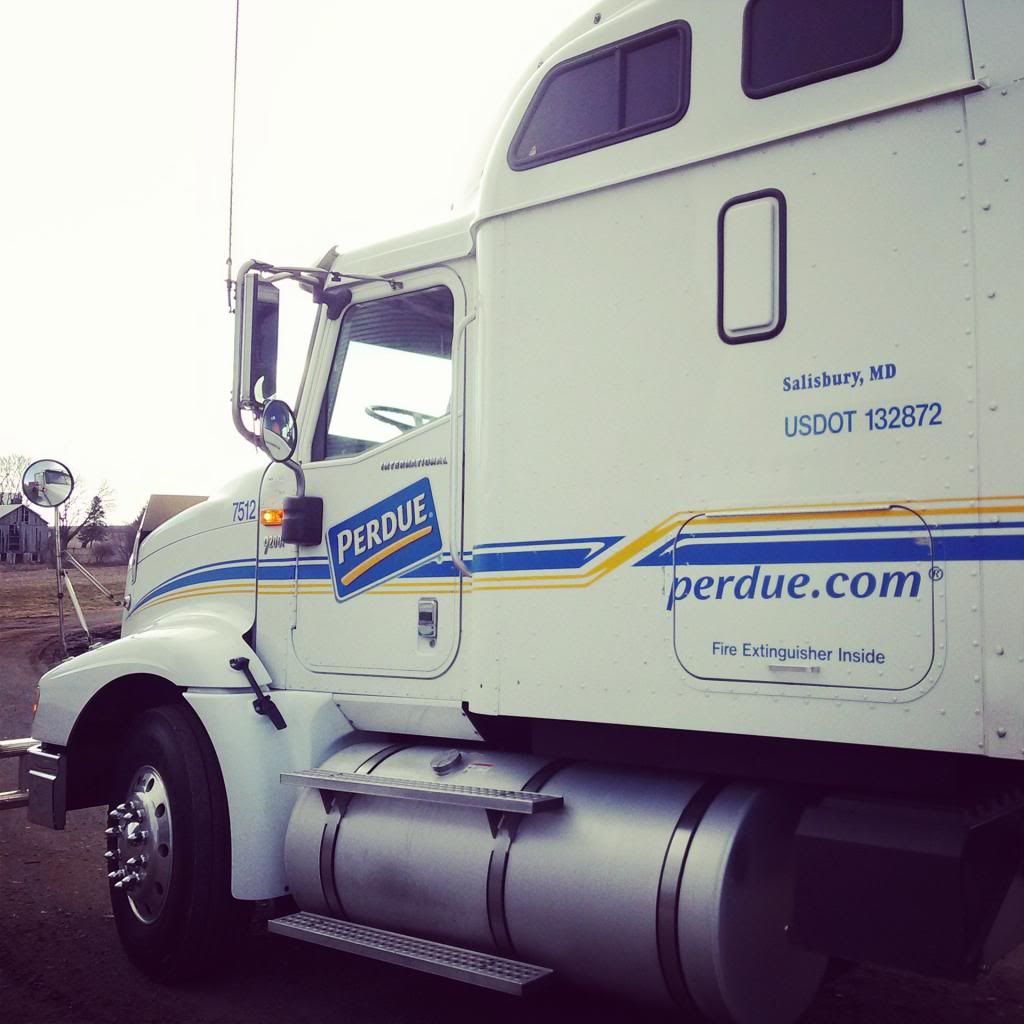 the chicken company we usually grow for was bought out by perdue.
so...this was the first time we actually got chicks from "perdue" per say.
it was kind of cool, i must say.
less work for us...
the driver drove the chicks around on pallets on his tow moter
and we unloaded them from crates from his tow motor.
rather than me driving our truck around, with pallets matt unloads onto the truck.
yes. to that.
for all my city friends. who really care.
for the rest of ya'll. skip this part. :)
we get the rest of house 2 and all of house 1 from our "old" company tomorrow.
surely to be an interesting settlement come 6 weeks,
when we can't help but compare whose chicks did "better"...
not sure why they are mixing this way??
sent out the S.O.S. this morning to my praying friends.
i had a headache for 2 days...
it is finally going away.
hallelujah.
thank you for praying for me.
you can continue if you want. :)
looking like Matt tore his ACL again, playing volleyball on Sunday night.
didn't get an MRI yet, because chickens were coming,
but will be soon...
guess there is never a "good" time to tear your ACL ~again~, right?
:)
off for a busy day of easter parties, and piano lessons, and little league, and then a girls nite...
i am going out for coffee with a bunch of young guns.
sheesh.
we'll see what the night brings. :)